You have an idea
We can help make your app idea a reality. Lean on our years of collective wisdom to take your concepts and ideas and turn them into something tangible you can sell to customers. We can work with you to create the application from scratch, handling the design, development, and launch of the javascriot application.
You have an app
You have an app that has been created, but you are looking for help with things like performance tweaking, bug fixing, hosting support, etc. Let our team into your code base so we can start alleviating your issues. Our goal is to give you peace of mind and the capacity to grow your application and customer based.
How do Hourly Consulting Work?
You contract us via the button and we will start a conversation about helping you with your javascript needs.
How much does this cost?
We charge a competitive industry hourly rate to help you with your application. We like to work on an hourly basis because we think that best aligns client and developer needs to optimize work on a daily basis instead of trying to guess everything needed up front in a fixed-bid contract style.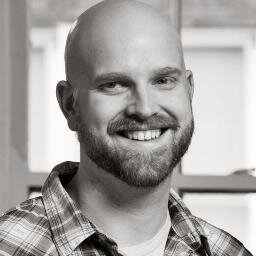 Josh Owens
I'm the proprietor of Crater.io, host of Crater Podcast, and open source czar that helped create over 10 Meteor packages and 40 apps in 12 months. When I'm not writing, podcasting, or teaching then you can find me running the Cincinnati Meteor meetup or helping people out over Airpair.